Chris Hemsworth wants Thor's next MCU appearance to be his last
Read Time:
3 Minute, 14 Second
Chris Hemsworth is ready to say goodbye to the MCU. He wants Thor's next MCU appearance to be his last and possibly for the god of thunder to die.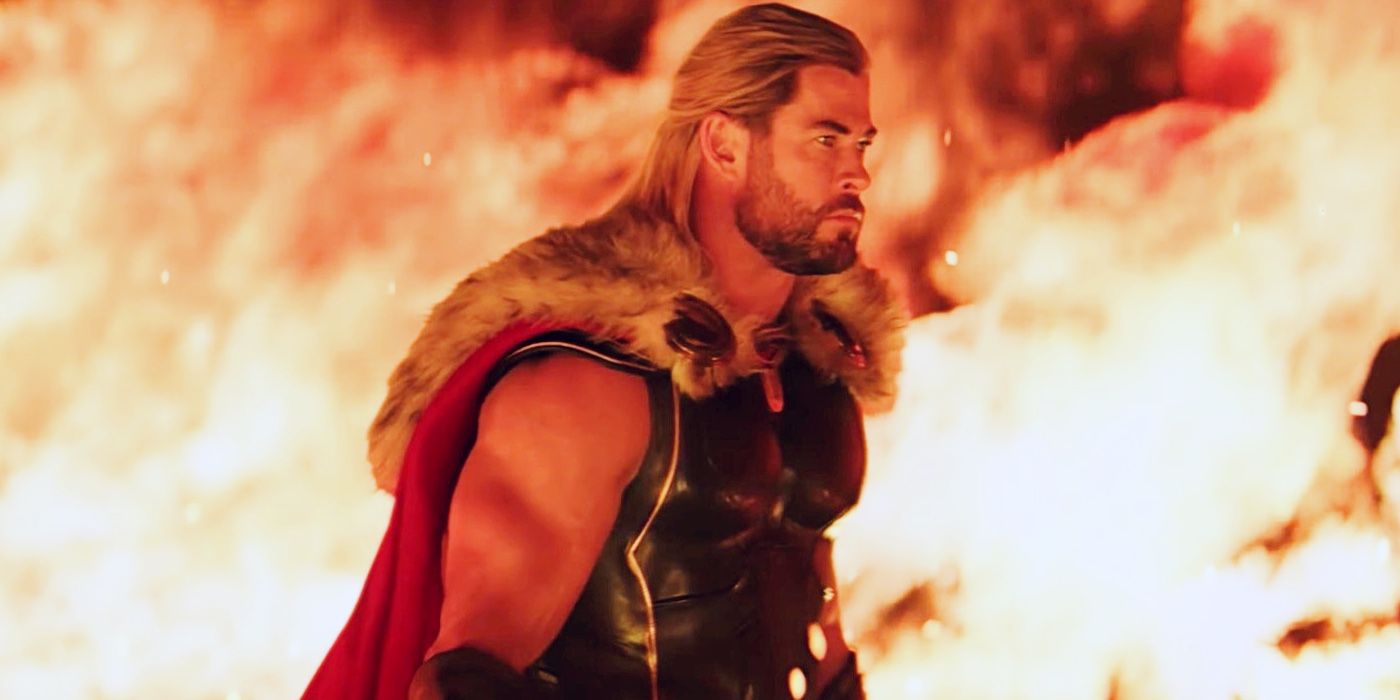 Chris Hemsworth's time com Thor in the Marvel Cinematic Universe could be coming to an end, as the actor believes his next appearance should be the end. Hemsworth's Thor is one of the last remaining members of the original Avengers team in the MCU. Thor: Love and Thunder once again drastically changing the trajectory of his life, as Thor adopts a daughter and recovers Mjolnir after the death of Jane Foster. Thor 4's ending indicates that the god of thunder is entering a new phase of his superhero journey, which could soon reach a heroic and definitive conclusion if Hemsworth gets his wish.
During a new interview with Vanity FairHemsworth addressed the topic of a possible MCU exit for his original Avenger. The outlet asked him if he expected a conclusion to Thor's MCU storyline after seeing Robert Downey Jr.'s Iron Man. and Chris Evans' Captain America were getting sacked from the franchise. Despite previously saying he's quite interested in continuing to play the god of thunder, Hemsworth's tune has changed. Now he suggests that Thor's next appearance in the MCU should be his last and potentially give him a hero's death.
Yeah sure. I feel like we'd probably have to close the book if I did it again, you know what I mean? I think it probably warrants it. I feel like it would probably be the end, but that's not based on anything anyone has told me or any kind of plans. You have this birth of a hero, the journey of a hero, then the death of a hero, and I don't know, am I at that stage? Who knows?
Related: Thor 5 is now the hardest MCU movie to pull off
How Thor's story could end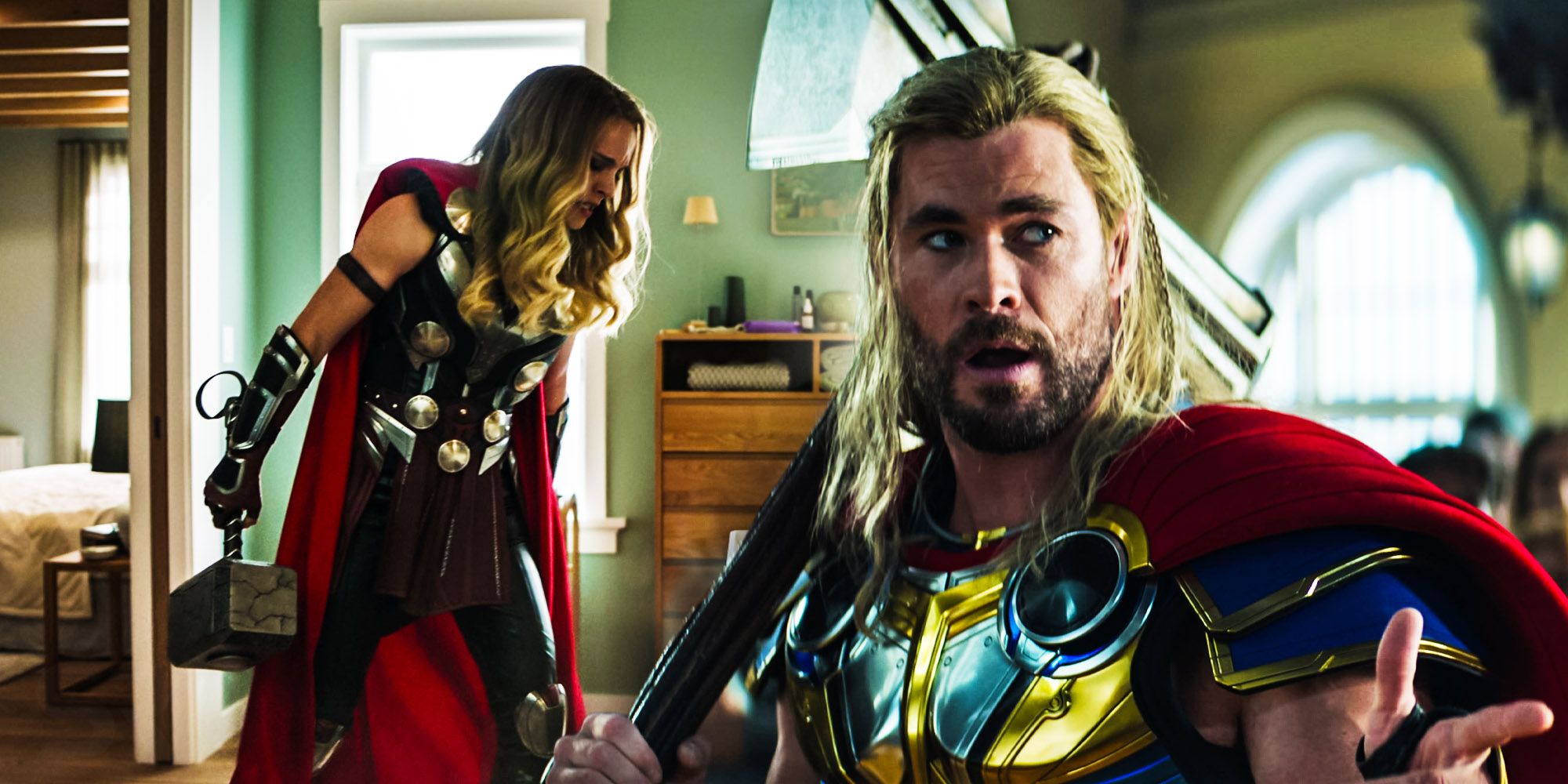 Marvel Studios has many potential ways to end the Thor MCU story. Thor: Love and Thunder pretty much establishes how the franchise can continue without Chris Hemsworth making Natalie Portman's Jane Foster Mighty Thor. The movie ended with Jane's death and her arrival in Valhalla, but the Asgard afterlife isn't as permanent as most. Marvel and Hemsworth might be on the same page about Thor Odinson's time to die. Thor 5 or another future MCU movie could see Thor sacrifice himself to bring Jane Foster, Heimdall, and all the other loved ones he's lost back to life. This would give Thor a heroic death similar to Iron Man.
There's also the possibility that Thor's MCU storyline could end without him dying, leaving the door open for Chris Hemsworth to return at a later date if he or Marvel so choose. For all the adventures Thor has had throughout the MCU, he's never really been given the chance to take his place as King of Asgard. Thor's story could come to an end with him taking his people from Earth and establishing a new safe haven there. This would allow Thor and the Asgardians to go to an undisclosed location in the MCU until Marvel Studios has to use them again.
Of course, if Chris Hemsworth wants a heroic death for Thor in his next appearance, Avengers: The Kang Dynasty or Avengers: Secret Wars could deliver There have been many theories that Thor could die fighting Kang the Conqueror in either film. These movies may also be an opportunity for Hemsworth and Tom Hiddleston to leave the MCU together after Thor and Loki reunite across the multiverse. Since Marvel Studios collaborates quite a bit with its biggest stars, there's a good chance that Chris Hemsworth's Thor will be gone sooner rather than later.
More: Bringing Back Mighty Thor would ruin the perfect message of Love and Thunder
Source: Vanity Fair