What Bob Iger's Return Means for Disney
Read Time:
5 Minute, 54 Second
Less than two years after promoting him to CEO, Disney has fired Bob Chapek and reinstated former CEO Bob Iger in the role, but what does this mean for Disney movies and TV shows? Iger's career began at ABC in 1974, long before The Walt Disney Company acquired the network. He worked his way up there and was president and COO of ABC when Disney arrived in 1995. He then served as president of ABC until 1999, when he was named president of Walt Disney International. In 2000 he was promoted to President and COO. He then replaced Michael Eisner as Disney's CEO in 2005.
Bob Chapek was named CEO in February 2020 after Bob Iger announced his retirement. Chapek had joined Disney in 1993 as director of marketing for Buena Vista Home Entertainment. He was later named president of Disney's Consumer Products in 2011, and then became head of Walt Disney Parks and Resorts in 2015. Just five years later, he was named CEO of Disney, surprising many who expected that Iger's replacement was ex-COO. Tom Staggs. After Chapek was named CEO in early 2020, COVID-19 hit. Iger, who was still executive chairman at the time, took back some of his former CEO duties due to the state of emergency, but later officially stepped down on December 31, 2021.
Related: Upcoming Disney Movie Releases: 2022 to 2025
Bob Iger's return shows how Disney has struggled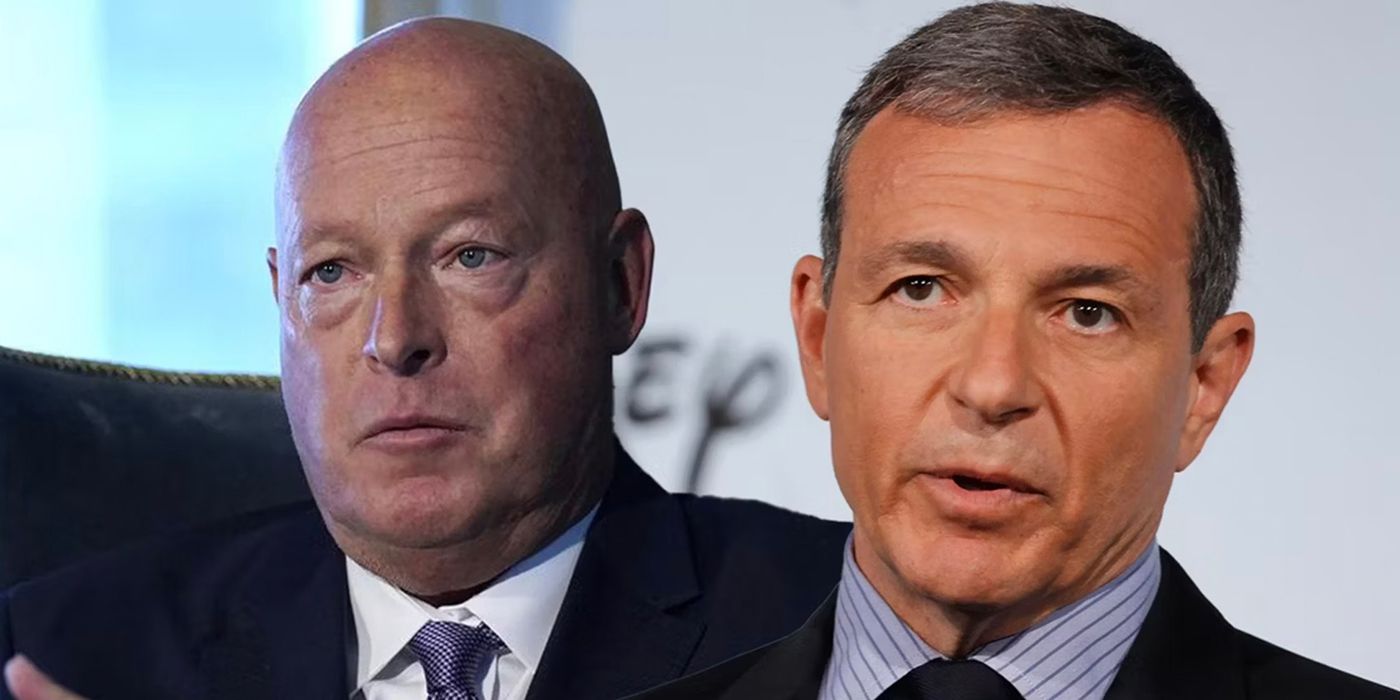 Less than a year later, Bob Iger is back as CEO and Bob Chapek is out. This drastic decision shows how much trouble The Walt Disney Company has had in the last two years. Many Disney employees expressed their frustration with the direction the company took under Chapek. Disney announced in 2021 that it would move many departments from California to Florida. As a result, several Imagineers, the creative minds behind Disney Parks, left the company.
Chapek also raised prices on all Disney experiences, including Disney+, which had only launched in 2019, and theme parks. After a disappointing fiscal fourth quarter 2022 report, Disney shares fell roughly 40 percent. Losing money and valuable employees is not ideal for the world's largest entertainment company.
Bob Iger's return is as much about the Disney brand as it is about the content
There have been controversies surrounding Bob Chapek and Disney over the past two years that have negatively affected the company's brand. For example, Chapek recently said that animation was "for children" and that adults"they want something for themselvesIn addition to conflicting with the actual audience and consumers of Disney content, this upset Disney's animation teams considering that their movies have always been for the whole family. Also, in 2021, when black widow was moved to a day-and-date simultaneous release, at the request of Disney + instead of getting an exclusive theatrical performance, Scarlett Johansson sued the company, and experts blamed this situation on Chapek.
In early 2022, Chapek faced serious backlash over his poor response to Florida's "Don't Say Gay" bill, which could affect Disney employees and their families based in the been An initial statement from Disney read: "The biggest impact we can have on creating a more inclusive world is through the inspiring content we produce"That response was vague and also highlighted how little LGBTQ+ representation Disney has in its movies and TV shows. Chapek later said that a corporate statement would be "counterproductiveBob Iger, meanwhile, condemned the bill almost immediately, even in the midst of his retirement. Weeks passed before Chapek and Disney publicly denounced the project. Related: The Best LGBTQ+ Movies on Disney+ Right Now
These are just a few examples of Chapek putting his foot in his mouth in situations where Iger would have handled things better. At the very least, Iger is a better speaker than Chapek, and knows how to handle controversy. Its return is not just about Disney content, but also about fixing the Disney brand. The board members who made the surprise decision hope that with Iger back at the helm, he can once again guide the company to a more positive position with the public, thus making more money for Disney.
What Bob Iger's Return Means for Disney's Biggest Franchises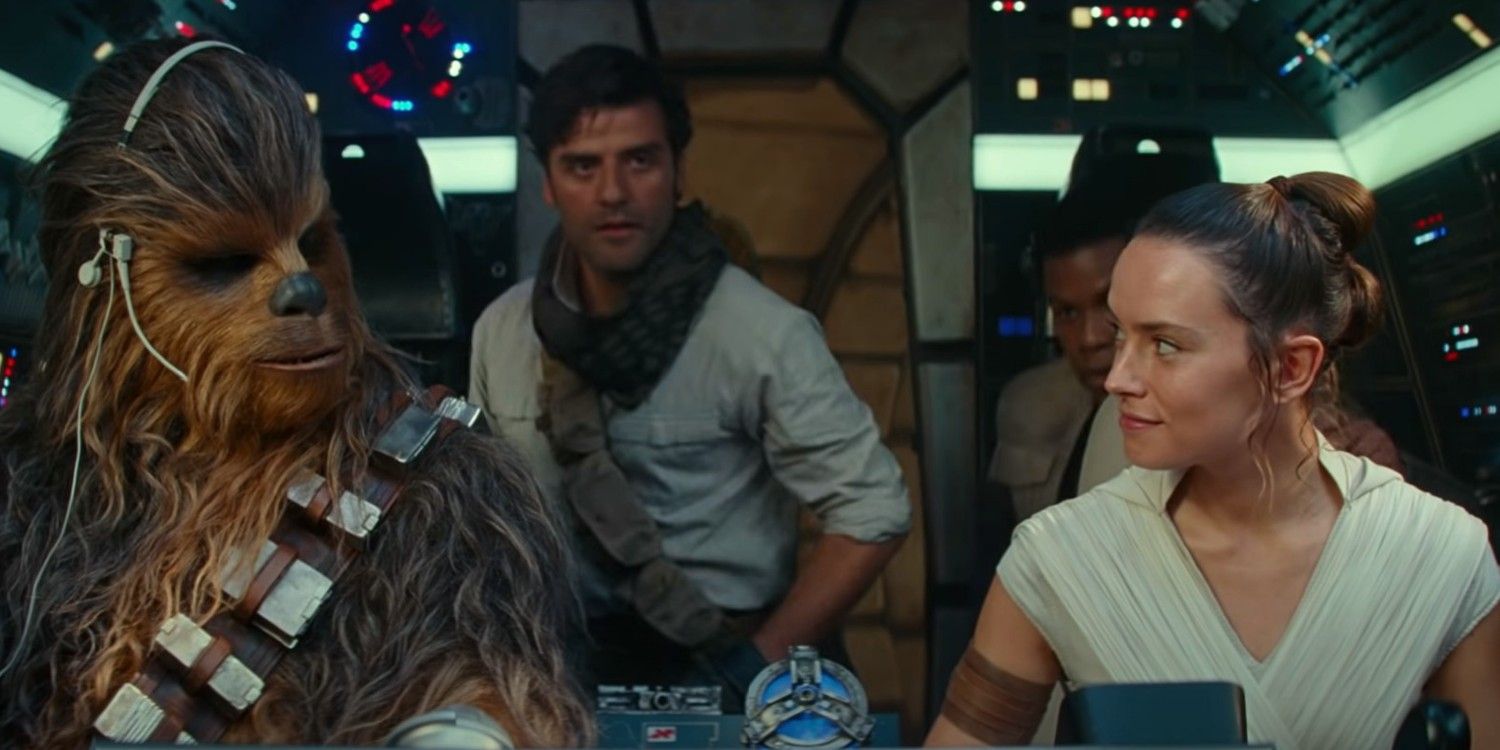 Some of Bob Iger's biggest moves during his original run as Disney CEO were the acquisitions of Pixar Animation Studios, Lucasfilm and Marvel, which are now among the company's biggest money makers. But these three franchises have been in flux over the past few years. Kevin Feige is keeping Marvel Studios on track, at least, but he's still had issues, including consistency of quality and interest, since the release of Avengers: Endgamealso in 2019.
Even starting during Iger's tenure, the future of War of the galaxies has also been uncertain as the franchise looks for a new direction after the disappointing launch of Star Wars: The Rise of Skywalkeralso in 2019. With Bob Chapek gone, Iger will undoubtedly be tasked with reviving the state of the MCU and War of the galaxies franchises and make certain early Disney efforts with Lucasfilm Indiana Jones property are also successful.
As for Pixar, Cheers, Lucai It turns red were released on Disney+, much to the chagrin of the studio's animators and to the depreciation of their specific brand. The decision was due to the COVID-19 pandemic, but it cost the studio money and publicity that could have been recouped with theatrical releases. As a major force behind the success of these mega-franchises, Iger could help refocus their respective studios. That said, with the time it takes to produce quality animated films, audiences will likely see the effects of these quick changes between Chapek and Iger, especially with the Pixar product, for years to come.
Related: Every Upcoming Movie and TV Show in the Marvel Cinematic Universe in Development
What Bob Iger's Return Means for Disney+ and Theatrical Premieres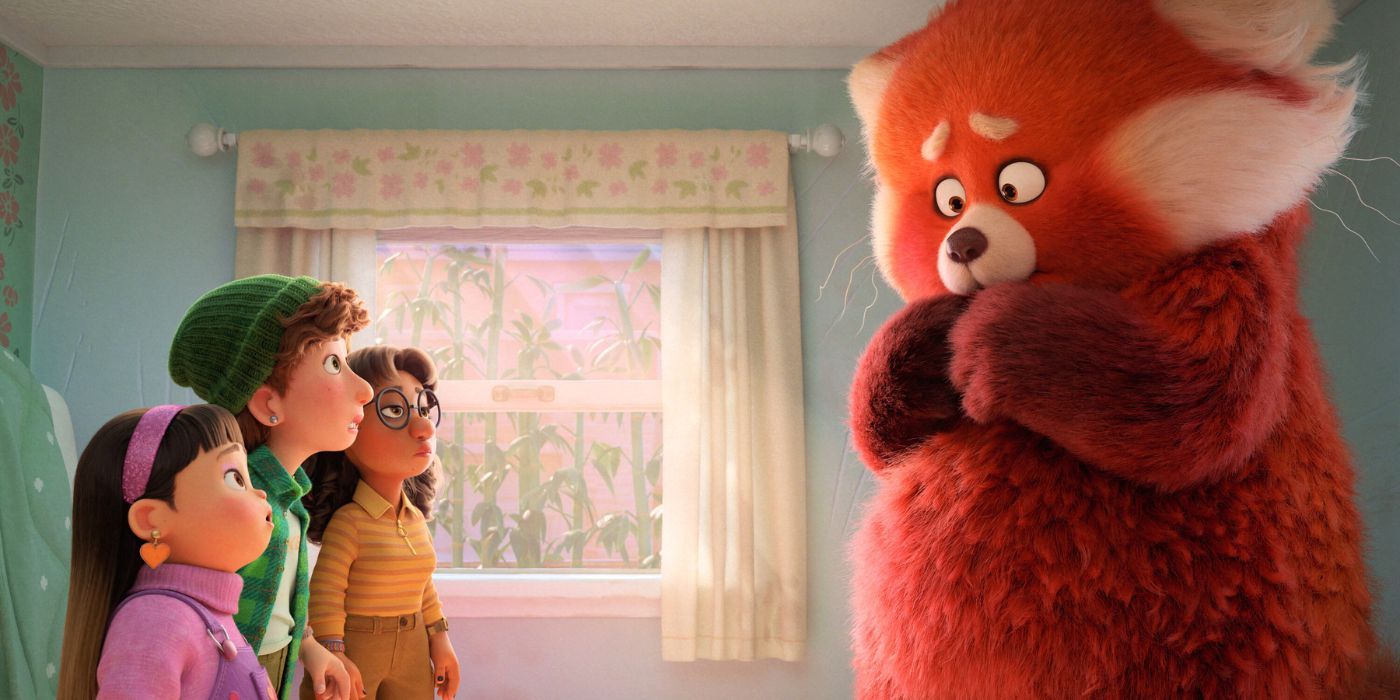 As evidenced by the aforementioned Disney+ releases, Bob Chapek has focused on streaming rather than theatrical production, which makes sense in the current climate. But many releases that were sent to Disney+, including Pixar films, were originally intended for the big screen. This made them less accessible to all audiences and was a particularly important blow It turns red, souland live action Mulan, all of them focused on people of color. These various films were big steps for Disney, but they were seemingly left out.
War of the galaxies has also fully moved to Disney + in recent years, with theatrical features planned as Rogue Squadron removed from the production schedule. It's unclear what Bob Iger would have done differently with regard to streaming at the height of the COVID-19 pandemic. He believes in theatrical releases, but even admits that things won't go back to "normal"Any time soon. Chapek couldn't find the right balance between streaming and movie budgets, which caused problems for Disney+ despite its relative success. Iger will have to figure out that balance to satisfy both audiences like investors.
Next: Disney's new Star Wars movie rule only solves part of the problem