Robin and her boyfriend share their first kiss in a romantic new cover
Read Time:
2 Minute, 47 Second
This cover marks a major milestone in Tim Drake's current character arc, as it's the first on-page kiss between Robin and her boyfriend Bernard.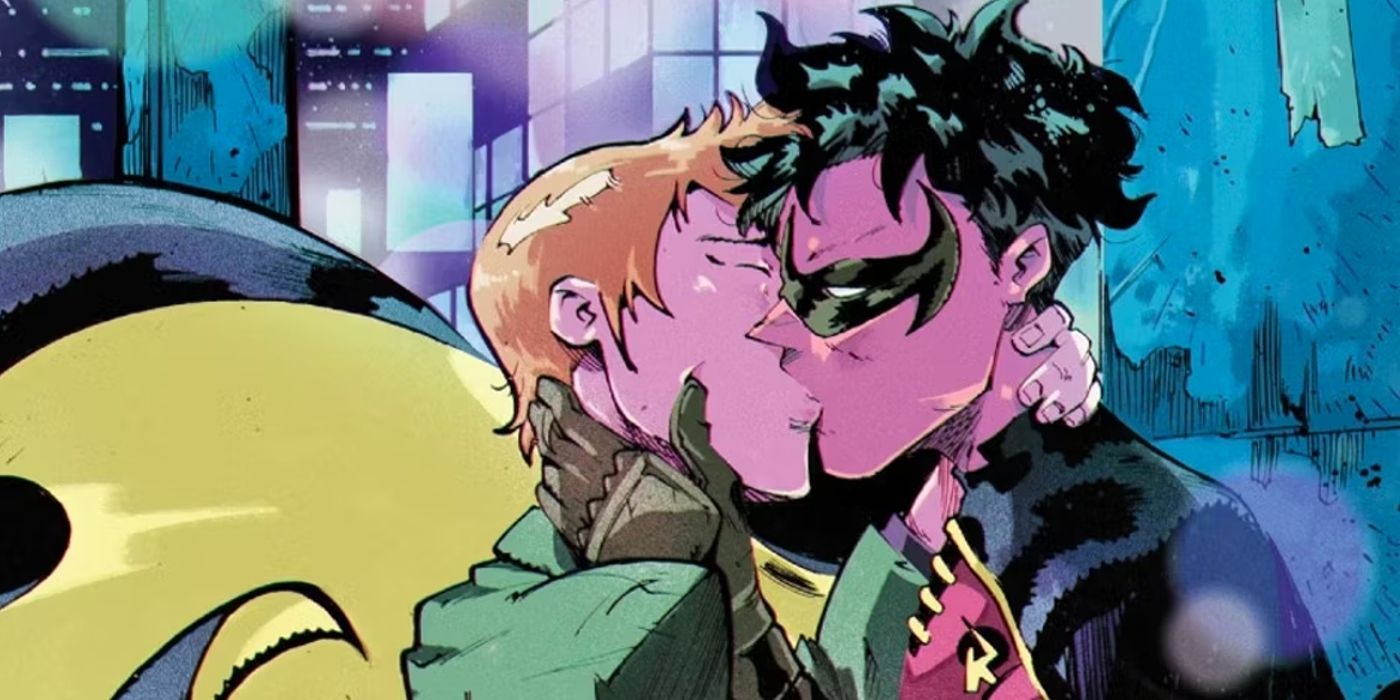 Warning: Potential SPOILERS for Tim Drake: Robin #6New cover published by DC Comics shows robin sharing a swoon-worthy kiss with her boyfriend Bernard Dowd. Tim Drake has been exploring his bisexuality for over a year, and this cover marks a major milestone in his current character arc, as it's the first on-page kiss between Robin and her boyfriend.
Tim Drake's current journey began in the summer of 2021 in the pages of Batman: Urban Legends #4 by Meghan Fitzmartin, Belén Ortega, Alejandro Sanchez and Pat Brosseau. In the story "Sum of our parts", which spans three issues of Urban legends, Tim battles a pain cult and discovers his feelings for former classmate Bernard Dowd. Since then, Tim and Bernard have been happily dating as Tim continues to discover himself and talk to his friends and family. Their relationship has been featured prominently in Tim's new solo series, Tim Drake: Robinwhere Tim Drake faces his classic problem: how to balance a civilian life with his life as a vigilante.
Related: Evil Robin Is DC Comics' New "Evil Superman" Trope
The new couple reaches a major milestone on the cover, by Ricardo López Ortiz, from Tim Drake: Robin #6. The cover shows Tim, dressed in his Robin uniform, holding Bernard as they share a kiss in the moonlight, Robin's cape swirling around him. Significantly, as of the February 2023 filings, this is the first on-page kiss readers have seen the pair share. The entire number request reads:
TIM DRAKE: ROBIN #6
Written by MEGHAN FITZMARTIN
Art and cover by RICARDO LÓPEZ ORTIZ
Variant cover by DAN MORA
Variant cover 1:25 by KARL MOSTERT
US $3.99 | 32 pages | Variant US$4.99 (cardboard)
ON SALE 2/28/23
The final showdown! Tim Drake comes face to face with the villain who has been taunting Tim by using his metahuman powers to create ghostly animals. When this Moriarty's identity is revealed, all hell breaks loose in the marina. Can Tim keep things afloat while dealing with his relationship with Bernard?
Robin's kiss on deck is a huge win for queer superheroes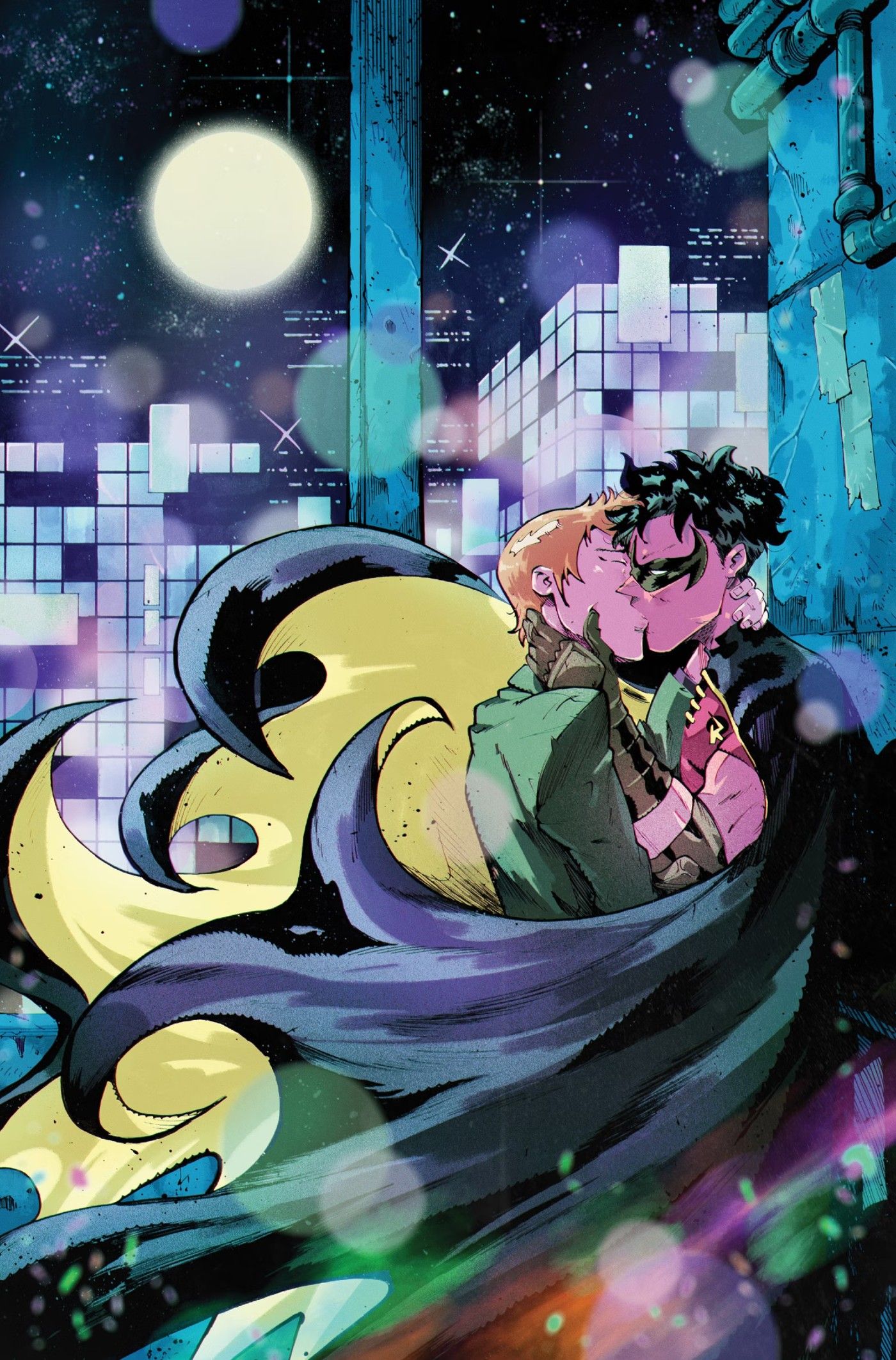 This cover marks a major turning point for Tim's journey of starting over Urban legends #4 with her first date and Bernard. Robin coming out as bisexual made international waves, but the gesture would have been hollow without continuing Tim's romance with Bernard. Their first kiss on the page has been a long time coming, but it's worth the wait: shown on the cover in a pose reminiscent of Batman and his love interests, Tim Drake's queer identity has been wholeheartedly embraced.
When comic fans visit their local comic shops in February, this kiss, the main cover of the issue, will be the first thing they see when they look for Robin in the stands. It may have taken a while for readers to see Tim and Bernard share a kiss, but this cover shows that the pair, and Robin's LGBTQ+ DC hero status: Here to stay.
Next: Robin reminds everyone of his true purpose in the DC Universe
Take a look Tim Drake: Robin #6, available February 2023 from DC Comics!
Source: DC