Twitter is no longer enforcing its Covid disinformation policy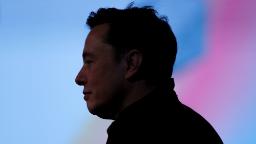 In 2020, Twitter developed a broad set of rules intended to ban "harmful misinformation" about the virus and its vaccines.
Between January 2020 and September 2022, Twitter suspended more than 11,000 accounts for violating Covid-19 disinformation rules and removed nearly 100,000 pieces of content that violated those rules, according to statistics released by Twitter.
Twitter did not appear to formally announce the rule change. Instead, some Twitter users on Monday night saw a note added to the
page on the Twitter website
which describes its Covid-19 policy.
"As of November 23, 2022, Twitter is no longer enforcing the COVID-19 Misinformation Policy," the note read.
Musk has promised to restore many previously banned Twitter accounts as soon as this week. The restored accounts may include some of the 11,000 banned under Twitter's old Covid disinformation rules.
.