This tech company is removing recurring meetings from employee calendars | CNN Business
Read Time:
1 Minute, 39 Second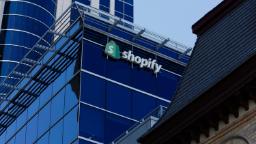 New York
CNN Business
—

A tech company is trying to help its employees start the new year with a clean slate, or at least a emptier calendar.
In a memo to employees on Tuesday, Shopify said it would remove all previously scheduled recurring meetings involving three or more people and impose a "two-week cooling-off period" before any such meetings can be added back to calendars.
In a memo, a copy of which was provided to CNN, Shopify COO Kaz Nejatian also said the e-commerce company would reinstate no-meeting Wednesdays and limit large gatherings with more than 50 people in a six-hour window on Thursdays.
The moves, which Nejatian described as a "useful subtraction," are intended to help free up employee time and come after many companies have seen a sharp increase in the number of meetings during the pandemic. As part of its announcement, Shopify said it will remove nearly 10,000 events from employee calendars, erasing more than 76,500 hours.
The change also follows a difficult year for Shopify. The company cut 10% of its workforce last year after admitting it made the "wrong" bet on how long the pandemic-fueled online shopping boom would last.
Cutting back on meetings could help make the company more efficient while boosting morale for some workers.
"No one joined Shopify to sit in on meetings," Nejatian wrote.
After the two-week scheduling freeze, Nejatian said employees should "be really critical" of what goes on their calendar. Shopify is also pushing a "judgment-free zone," urging employees to cancel meetings when they see fit.
Shopify also targets how employees use workplace communication tools. The company said its employees' use of Slack can be "bloated, noisy and distracting."
Starting now, Shopify is splitting internal communication between Slack and Meta's Workplace to be "super-intentional" about how employees receive and share different types of information. The company is also encouraging employees to leave large, distracting Slack groups.
.