Amazon focuses on its charitable giving program | CNN Business
Read Time:
1 Minute, 34 Second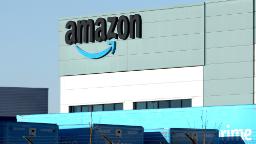 New York
CNN
—

Amazon is shutting down its "Smile" charitable giving program as the company cuts costs and rethinks its strategy.
The Smile initiative will close on February 20, Amazon said in a statement Wednesday, explaining that "the program has not grown to create the impact we initially hoped for."
Amazon Smile donated a small percentage of sales made on eligible purchases to a charity of the shoppers' choice. In total, $500 million has been given since its launch in 2013, with an average donation of less than $230 per charity, the company said.
"With so many eligible organizations (more than 1 million worldwide), our ability to make an impact was often spread too thin," Amazon ( AMZN ) added. Charities enrolled in the program will receive a one-time donation "equivalent to three months of what they earned in 2022," Amazon ( AMZN ) said, noting that charities will still be able to accumulate donations until the program closes.
The company, however, does not shun donations entirely. Amazon said it will continue to "pursue and invest in other areas where we've seen we can make meaningful changes," including charities that help with natural disaster relief and affordable housing.
Amazon recently announced that it would lay off approximately 18,000 employees. Several teams were affected, including the HR department and Amazon Stores, according to a memo CEO Andy Jassy shared with employees earlier this month.
Amazon and other tech companies ramped up hiring significantly over the past two years as the pandemic shifted consumer habits toward e-commerce.
Now, many of these seemingly untouchable tech companies are suffering whiplash, laying off thousands of workers as consumers return to pre-pandemic habits and macroeconomic conditions deteriorate.
Jassy, ​​in his memo, said Amazon executives recently met to determine how to scale back the company and prioritize "what matters most to customers and the long-term health of our businesses."
.