The European Commission bans TikTok from official devices | CNN Business
Read Time:
1 Minute, 54 Second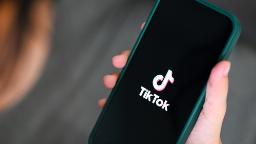 Washington/London
CNN
—

The European Commission has banned TikTok from official devices over cybersecurity concerns, a move heavily criticized by the company in its latest clash with Western governments over how it handles user data.
Commission staff have until March 15 to remove the short-form video app, owned by China's ByteDance, from work devices and any personal devices that use Commission applications and services.
Based in Brussels, the European Commission is the executive arm of the European Union, responsible for proposing and enforcing legislation and running the EU budget. It employs around 32,000 permanent and contracted workers.
"This measure is intended to protect the Commission against cyber security threats and actions that could be leveraged for cyber attacks against the Commission's corporate environment," the Commission said in a statement on Thursday.
European Commission spokeswoman Sonya Gospodinova told reporters the ban was "temporary" and "under constant review and possible reassessment."
A second spokesman, Eric Mamer, added: "But we're not going to say here what is or isn't necessary for the suspension to be lifted."
The move increases pressure on TikTok, which is already banned from US federal government devices and official devices from some US states over fears that the app's user data could end up in the hands of the Chinese government .
Previously, TikTok revealed to European users that employees based in China can access EU users. data
But Thursday the company rejected the ban, calling it "wrong and based on fundamental misconceptions".
In a statement shared with CNN, a spokesperson said TikTok had contacted the Commission to "set the record straight and explain how we protect the data of the 125 million people across the EU who come to TikTok every month."
"We continue to improve our approach to data security, including by establishing three data centers in Europe to store user data locally; further reducing employee access to data; and minimize data flows outside of Europe," the spokesperson added.
The company has previously said it is working on a program to safeguard US user data in response to policymakers' concerns.
In August, the Financial Times reported that the UK parliament had shut down its TikTok account just a week after it was launched after lawmakers worried Beijing was using the app as spyware.
—Eve Brennan provide reports
.