Twitter launches updated 'zero tolerance' policy on violent speech | CNN Business
Read Time:
2 Minute, 15 Second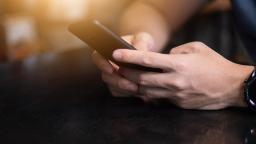 Washington
CNN
—

Twitter has introduced a new policy on violent speech that expands restrictions on some types of threats made on its platform, including new prohibitions on using coded language to indirectly incite violence, as well as prohibitions on intending to harm others and direct threats against the physical infrastructure.
"Healthy conversations cannot thrive when violent speech is used to send a message," the new policy says. "As a result, we have a zero-tolerance policy for violent speech to ensure the safety of our users and prevent the normalization of violent actions."
The new policy updates Twitter's rules against incitement to explicitly prohibit the encouragement of war crimes, genocide or crimes against humanity, along with the use of "dog whistles" in speech to avoid detection and the application
Under the new policy, users may also not express the hope that others may suffer death or illness, tragic incidents or "other physically harmful consequences." And existing provisions banning violent threats add a new line banning threats "to damage civilian homes and shelters, or infrastructure that is essential to daily, civic or business activities."
The policy against infrastructure threats comes amid an increase in physical attacks on the U.S. power grid that have been linked to domestic extremism. Twitter, which has laid off much of its communications staff, did not immediately respond to CNN's questions about whether the policy was a response to the violence.
As before, Twitter reserves the right to immediately and permanently suspend any account that violates the policy and to impose temporary restrictions for less serious violations.
As written, Twitter's new policy could make the interpretation of the rules a bit more subjective than before. It also comes at a time when Twitter has fewer staff to review potential violations, following waves of layoffs under new owner Elon Musk.
from Twitter previous policy on violent threats, last published in March 2019, explicitly described the types of statements that could trigger the application. It offered a specific definition of what Twitter would consider a violent threat: "statements of intent to kill or cause serious physical harm to a specific person or group of persons" — and provided examples of such statements that would invite scrutiny. The old policy said that statements that said "I will," "I will," and "I intend to" commit acts of violence against specific individuals or groups of individuals were prohibited.
The new policy continues to prohibit users from threatening to inflict physical harm on others, such as "threatening to kill, torture, sexually assault, or otherwise harm someone," and names other prohibited activities. But it does not provide specific definitions of what constitutes a threat that can be used to evaluate individual tweets.