The technology behind ChatGPT is about to get even more powerful | CNN Business
Read Time:
2 Minute, 31 Second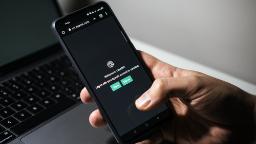 CNN
—

Nearly four months after OpenAI took the tech industry by storm with ChatGPT, the company is releasing its next-generation version of the technology that powers the viral chatbot tool.
In a blog post on Tuesday, OpenAI unveiled GPT-4, which the company says is capable of performing well on a series of standardized tests and is also less likely to "go off the rails" with their responses, as some users have previously experienced.
OpenAI said the updated technology passed a mock law school bar exam with a score in the top 10% of participants; instead, the previous version, GPT-3.5, with a score of around 10%. GPT-4 can also read, parse or generate up to 25,000 words of text and write code in all major programming languages, according to the company.
OpenAI described the update as the "latest milestone" for the company. While it's still "less capable" than humans in many real-world scenarios, it shows "human-level performance across several professional and academic benchmarks," according to the company.
GPT-4 is the latest version of OpenAI's large language model, which is trained on large amounts of online data to generate convincing responses to user prompts. The updated version, which is now available via a waiting list, is already rolling out to some third-party products, including Microsoft's AI-powered Bing.
"We're pleased to confirm that the new Bing runs on GPT-4, which we've customized for search," Microsoft said Tuesday. "If you've used the new Bing Preview anytime in the past five weeks, you've already experienced an early version of this powerful model."
While ChatGPT has impressed many users with its ability to generate original essays, stories and song lyrics in response to user prompts since its launch in November 2022, it has also raised some concerns. AI chatbots, including tools from Microsoft and Google, have come under fire in recent weeks for being emotionally reactive, making factual errors and engaging in "hallucinations," as the industry calls them.
GPT-4 has similar limitations to previous GPT models. "It's still buggy, still limited, and looks more impressive on first use than after spending more time with it," OpenAI CEO Sam Altman wrote in a series of tweets Tuesday announcing the update.
But there are notable improvements, he said. "It's more creative than previous models, it hallucinates a lot less and it's less biased," he said. he wrote.
Still, the company said, "extreme care should be taken when using language model results, especially in high-risk contexts."
The news comes two weeks after OpenAI announced that it is opening access to its ChatGPT tool to third-party companies, paving the way for the chatbot to be integrated into numerous applications and services.
Instacart, Snap and tutoring app Quizlet are among the first partners to experiment with the tool. In January, Microsoft confirmed that it is making a "multi-billion dollar" investment in OpenAI and has since implemented the technology in some of its products, including its Bing search engine.
.