Lyft shares fall nearly 15% on weaker-than-expected revenue forecast | CNN Business
Read Time:
1 Minute, 33 Second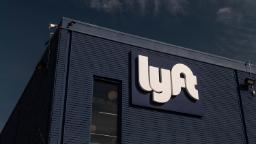 CNN
—

Lyft may have a bumpy road to recovery.
The ride-hailing company reported revenue of $1 billion for the quarter that ended in March, marking a 14 percent year-over-year increase and beating Wall Street's estimate. But the company forecast weaker-than-expected revenue for the current quarter, which was enough to unnerve investors.
Shares of Lyft fell nearly 15% in after-hours trading Thursday after the earnings results.
The latest earnings report comes after Lyft shook up its C-suite and announced plans to cut 26% of its workforce as it struggles for market share and profitability.
David Risher, who previously worked at Amazon and Microsoft, recently took over as Lyft's CEO, and the company's two co-founders stepped down from their management positions at the company. Risher has been a Lyft board member since 2021.
On a conference call with analysts Thursday to discuss the results, Risher said Lyft is currently at "an inflection point" as people return to pre-pandemic social habits.
"I am very aware that our current levels of growth and profitability are not acceptable," Risher said on the call, his first as CEO. "I'm committed to building Lyft into a great, long-lasting, profitable business that our riders, drivers and shareholders love, and I look forward to keeping you updated on our progress."
Compared to its main rival Uber, Lyft has so far struggled to recover from the impact of the pandemic on its business. While Uber diversified its business beyond ride-hailing by delivering meals and groceries during health crises, Lyft never did. Uber was also able to attract drivers to the platform better than Lyft as pandemic restrictions eased in the US
Earlier this week, Uber said in its quarterly earnings report that revenue rose 29% as demand for its ride-sharing and delivery services remained firm despite lingering recession fears.
.