OpenAI CEO Sam Altman to testify before Congress | CNN Business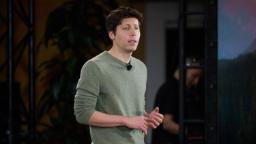 Washington
CNN
—

OpenAI CEO Sam Altman will testify before Congress next Tuesday as lawmakers increasingly scrutinize the risks and benefits of artificial intelligence, according to a Senate Judiciary subcommittee.
During Tuesday's hearing, lawmakers will question Altman for the first time since OpenAI's chatbot, ChatGPT, took the world by storm late last year.
The innovative generative AI tool has sparked a wave of new AI investment, sparking a scramble among US policymakers who have called for safeguards and regulation amid fears of AI misuse.
Christina Montgomery, IBM's vice president and director of privacy and trust, will also testify Tuesday, as will Gary Marcus, a former New York University professor and self-described critic of AI "hype."
"Artificial intelligence urgently needs rules and safeguards to address its immense promise and pitfalls," said Sen. Richard Blumenthal, D-Connecticut, who chairs the Senate panel on privacy and technology. "This hearing begins our subcommittee's work to oversee and shine a light on advanced algorithms and powerful AI technology."
He added: "I look forward to working with my colleagues as we explore reasonable standards and principles to help us navigate this uncharted territory."
.