EU approves Microsoft deal to buy Activision Blizzard | CNN Business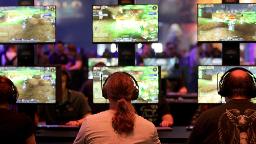 CNN
—

European regulators have approved Microsoft's $69 billion acquisition of Activision Blizzard, giving the tech giant a win at a time when the deal is being challenged in other countries.
While the merger could hurt competition in some respects, particularly in the fast-growing market for cloud gaming services, Microsoft's concessions were enough to mitigate antitrust concerns stemming from the deal, the European Commission said in a statement.
Among Microsoft's offers was a 10-year commitment that allowed European consumers to play Activision titles on any cloud gaming service. Microsoft also pledged not to lower the quality or content of its games available on rival streaming platforms.
"These commitments fully address the competition concerns identified by the Commission and represent a significant improvement for cloud game streaming compared to the current situation," the Commission said.
Microsoft's deal, which would make the company the world's third-largest game publisher behind Tencent and Sony, is being contested in the United States and the United Kingdom.