Mr. ChatGPT Goes to Washington: OpenAI CEO Sam Altman Set to Testify Before Congress | CNN Business
Read Time:
2 Minute, 20 Second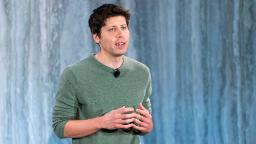 CNN
—

OpenAI CEO Sam Altman is due to testify before a Senate Judiciary subcommittee on Tuesday after the viral success of ChatGPT, his company's chatbot tool, renewed an arms race over artificial intelligence and raised concerns among some lawmakers about the risks posed by the technology.
"Artificial intelligence urgently needs rules and safeguards to address its immense promise and pitfalls," said Sen. Richard Blumenthal, D-Connecticut, who chairs the Senate panel on privacy and technology. "This hearing begins our subcommittee's work to oversee and shine a light on advanced algorithms and powerful AI technology."
He added: "I look forward to working with my colleagues as we explore reasonable standards and principles to help us navigate this uncharted territory."
A growing list of tech companies have deployed new AI tools in recent months, with the potential to change the way we work, shop and interact with each other. But those same tools have also drawn criticism from some of the biggest names in tech for their potential to disrupt millions of jobs, spread misinformation and perpetuate bias.
Christina Montgomery, IBM's vice president and director of privacy and trust, will also testify Tuesday, as will Gary Marcus, a former New York University professor and self-described critic of AI "hype."
Montgomery is expected to urge Congress to adopt a "precision regulation" approach to AI based on specific use cases and suggest lawmakers push companies to test how their systems handle bias and other concerns, and reveal these results.
As CEO of OpenAI, Altman, perhaps more than any other figure, has come to serve as the face of a new crop of AI products that can generate images and text in response to user prompts.
Earlier this month, Altman was one of several tech CEOs who met with Vice President Kamala Harris and, briefly, President Joe Biden as part of White House efforts to emphasize the importance of ethical development and responsible for AI.
In interviews this year, Altman has presented himself as someone who is mindful of the risks posed by AI and even "a little scared" of the technology. He and his company have pledged to move forward responsibly.
Others want Altman and OpenAI to move more cautiously. Elon Musk, who helped found OpenAI before parting ways with the group, joined dozens of tech leaders, professors and researchers in signing a letter calling for artificial intelligence labs like OpenAI to stop training more powerful AI systems for at least six months, citing "profound risks to society and humanity."
Altman said he agreed with parts of the letter. "I think moving with caution and increasing rigor for security issues is really important," Altman said at an event last month. "I don't think the letter was the optimal way to approach it."
– CNN's Jennifer Korn contributed to this report.
.